Physiotherapy
Physiotherapy is a healthcare profession that uses physical approaches to promote, maintain and restore bodily health following injury, pain or disability.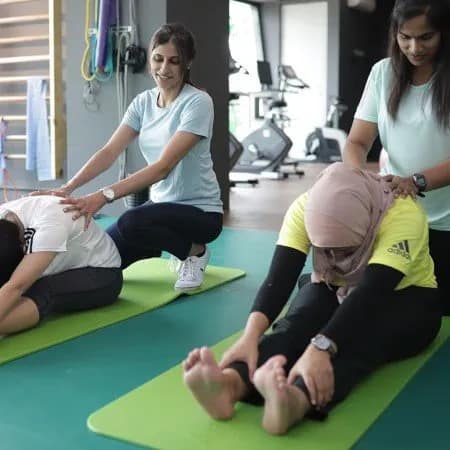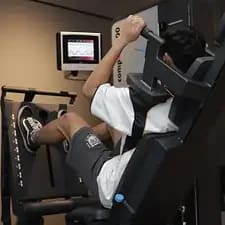 What is Physiotherapy?
Physiotherapy is a healthcare profession that uses physical approaches to promote, maintain and restore bodily health following injury, pain or disability. A physiotherapist helps to return an injured body part to regular function or, more generally, restore overall health through physical examination, diagnosis, prognosis, patient education, physical intervention, rehabilitation and prevention. A physiotherapist typically uses classic methods to identify or diagnose an injury. Another possibility is biomechanical analysis assessment, which helps to detect and ultimately avoid musculoskeletal injuries .
The treatment begins with pain management, either by using manual therapy or electrotherapy, and progresses toward exercises. Manual therapy is often known as hands-on skill/physiotherapy technique, which includes: Joint mobilization, Joint manipulation, Soft tissue manipulation and/or instrumented mobilisation followed by electrotherapy, including TENS, EMS. In addition, strapping and taping techniques help to prevent injuries or stabilise and protect an injured area.
Physiotherapists use therapeutic exercise therapy to strengthen muscles and improve body function.  Components of exercise physiology are muscle stretching, core exercises, strengthening exercises, proprioception exercises and balance exercises. Aqua therapy is also a very effective method to provide low body weight exercise.  
A physiotherapist also works with ergonomics in order to promote optimal posture at the workstation, whether in the office or at home. Ergonomics education varies depending on daily tasks and can range from improving lifting technique and modifying standing or carrying position to workstation setup.
Why Physiotherapy?
Based on the World Health Organizations' definition of what a physiotherapist's job entails, a physiotherapist assesses, plans and implements rehabilitative programs that improve or restore human motor functions, maximize movement ability, relieve pain syndromes, and treat or prevent physical challenges associated with injuries, diseases and other impairments. In treating different conditions, different metrics of measurements are used based on the patient's needs.
For example, conditions that have caused some limitation in movement at a joint such as after a long period of immobilization after a fracture, the usage of a goniometer to measure the loss of range compared with the unaffected side can be used. Such tests with the utilization of different tools can be done for balance, strength and power among others.
These tests are also done in a pre and post setup. Balance testing done using a force plate during the first visit and then taken at the end of the rehabilitation program gives an objective measurement of progress. After a rehabilitation program is completed, the same tests are done once again to measure overall improvements.
Once the initial issue has been addressed, the person can be discharged, however advice will be given to them on how to maintain these improvements or strategies to prevent future reinjuries.
How does Physiotherapy work?
A physiotherapist can be a loyal asset on your health journey, ensuring that you age well with the aid of education and exercise, both of which are key components of a comprehensive treatment plan. Many people are unaware that physiotherapists do more than only treat those who have had an acute injury or discomfort. Physiotherapeutic approaches can also help in the relief of pain, the restoration of bodily functioning, and also the improvement of balance, strength, and endurance. Other than musculoskeletal conditions, physiotherapists are also capable of attending to other less common conditions such as dizziness related or even mens/women health related conditions.
There are seven principles of rehabilitation:
A: Avoid aggravation – During the recovery phase, it's critical not to exacerbate the injury.
T: Timing – The therapeutic exercise component of the rehabilitation programme should start as soon as possible, without aggravating the condition.
C: Compliance – Setting goals and involving patients in decision-making could help motivate people to continue with their recovery.
I: Individualization – Each person reacts differently to an injury and the recovery regimen that follows.
S: Specific sequencing – The steps of a therapeutic exercise programme should be followed in a precise order.
I: Intensity – The therapeutic exercise program's intensity level must both challenge the patient and the injured area while also minimizing aggravation.
T: Total patient – treating the whole patient. This involves preserving range of motion, strength, coordination, and muscle endurance in the unaffected limbs and joints, as well as keeping the cardiovascular system at pre-injury levels.
Make You Pain Free at Terramed
The Physiotherapy and Sport Rehabilitation Centre You Need.
Call Us
Mobile: +60 12 771 9763
Office:   +60 3 5031 5946
Our Location
Lot 20 & 21, Level Mezzanine, UOA Business Park, No. 1 Jalan Pengaturcara U1/51a, Seksyen U1, 40150 Shah Alam, Selangor