Performance Analysis
As the tests in our Performance Analysis are specifically tailored to the sport of the athlete or individual, the results tabulation and interpretation will differ as well.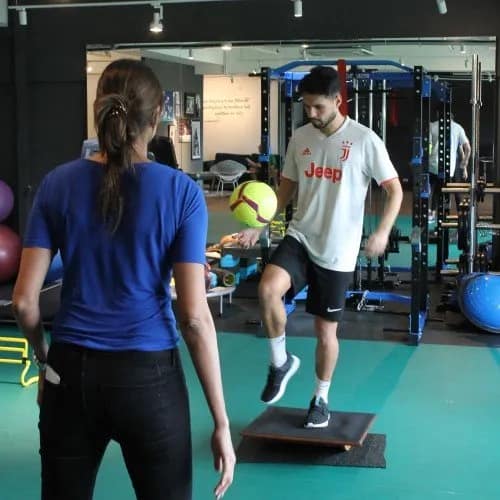 What is Performance Analysis?
This is because different sports place different physical and mental demands on the body, and interpretation will reflect the demands of the sport in question.
From the test results, strength and weaknesses of the individual will be drawn out, highlighted, and presented to the individual (and coaches, where applicable). From there, goals and expectations will be discussed with the relevant parties; targets for retests will also be set in order to know if the individual is adapting well to the training program.
These test results give us a good baseline reading of the current state of the individual. With that, we can come up with a planned periodised training program that suits the individual. After about 6-8 weeks, we will recommend a retest to monitor the progress and adaptation to the training.
Fitness components available for the performance analysis:
Call Us
Mobile: +60 12 771 9763
Office:   +60 3 5031 5946
Our Location
Lot 20 & 21, Level Mezzanine, UOA Business Park, No. 1 Jalan Pengaturcara U1/51a, Seksyen U1, 40150 Shah Alam, Selangor