Your Health is our Strength
Terramed Physio & Rehab
Terramed Physio & Rehab is one of the best treatment centres in Malaysia for the rehabilitation of (sports) injuries. Our holistic physiotherapy services help patients with injury recovery from initial physiotherapy to full recovery with improved fitness and health.
Learn more about Terramed and download our company profile.
What's Hurting You?
Our team of physiotherapists specializes in a wide range of injuries and conditions and is looking forward to helping you with your needs for physiotherapy in Kuala Lumpur and Shah Alam.
These need not be sport-focused (for example, following knee surgery) but can also be the result of slowly developed pain such as in the lower back or everyday home injuries like a twisted ankle. Ultimately, our goal is to bring you back to full mobility and health and help avoid future injuries. So what's hurting you?
What our clients are saying
Over 100 five-star reviews on Google can't be wrong. Check out what our clients have to say about us.
As a rugby player, our body tends to feel very tense, bruised and exhausted after every practice and game. Thank you Fahmi, my physiotherapist for making me feel welcomed and... read more comfortable during my 1st session at Terramed Physio & Rehab Centre. All I can say is that the service here is a 10 out of 10. Fahmi did an amazing job fixing my problem and he also taught me how to prevent it from happening again. His friendly demeanor, genuine concern and attention to details regarding my problem made me feel confident and at ease throughout my session here. The ambience at Rehamed is very clean and comfortable and has an overall calming effect. I would definitely come back here again and I would highly recommend Terramed Physio & Rehab Centre to everyone.

Zachary Kumeren


January 30, 2023

I have fully recovered from my elbow injury with Ms Ann as she was professional during my treatment and I trust her with her experience in this field. Thank you... read more Ann for being there.

Alyssa Tan


January 20, 2023

They are very detailed in each activity and attentive to the issues.

richard yew


January 20, 2023

I had discomfort in my left leg due to a sprinting incident in school and it has interrupted my activities during exercise and during my normal activities in a week.... read more Due to this discomfort , I had not been able to run long distances , walk for limited hours and also not being able to focus on my sprinting. Attending sessions at Rehamed therapy has helped me gain strength once again in my left leg and I no longer feel any pain whatsoever . I am finally happy that I have got rid of my discomfort which enables me to go back to my daily active activities without needing to think about my injury. My physiotherapist was Fahmi and I am thankful to him for being patient with my never ending explanations of where I feel discomfort and fahmi is highly knowledgeable in his field of work . Fahmi has provided me with exercises and stretches that help cure the muscle and strengthen the muscle at the same time . Fahmi is also highly experienced in a sense where he is able to target the exact point where I feel discomfort in my legs . Other than that , the staff at Rehamed therapy are really polite and friendly and service is excellent . The staff is really helpful as well and customer service to schedule or cancel appointments is really good . I would definitely highly recommend Rehamed therapy to everyone as your physiotherapist or sports therapist will work together with you to create a plan that is efficient and time saving but at the same time helpful .

Rye Rakhra


January 20, 2023

I had a TKR surgery in Jan 2022 and went for rehab at Rehamed. Ann has been a great physiotherapist and with her persistence I was back on my feet... read more soon after the surgery. A heartfelt thank to Ann for the swift recovery. Will definitely be back for other physio needs.

Linda Jamaen


January 20, 2023

I went for 7 physiotherapy sessions here as I was suffering from an ACL injury on my left knee. Throughout my sessions I was attended by Aaron who helped me... read more on my rehab; he gave excellent guidance and breakdown of why and how the specific exercises are done to help me with recovery. The 7 week session definitely helped me improve on my knee's strength and mobility. Overall, a recommended place to get your physio done!

Fairuz Rizal


December 20, 2022

I recommend this place! Anne and Sinyi were very good in relieving my neck problems. They are experienced, knowledgeable and provided good explanation on the treatments and what I... read more can do at home.

Hanizah Halimi


December 20, 2022

Best physio I've ever had! They were great!! I recovered without surgery and am so happy to be walking and dancing again, without having to undergo surgery.

Petrina Eger


December 20, 2022
Terramed
At Terramed, our physiotherapists know that the best treatment is delivered mainly by two aspects: state-of-the-art Facilities and a World-class Team. Fortunately, here we can boast to have both!
National-athlete level care for every injury and everyone
We apply our sports scientific background to all patients and injuries, so everyone is afforded the same world-class level of care as the best athletes in the country would.
State-of-the-art therapy Technology
We provide top of the range equipment, unique to Malaysia, for all of our clients, so you can get the best treatment experience at Terramed.
World-class physiotherapy team
All our staff are highly trained and specialised in the fields of physiotherapy, sports science and rehabilitation. You're in good hands.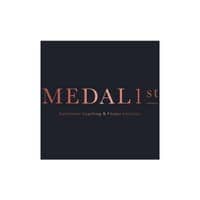 How are you treated?
Our number 1 goal as a state-of-the-art treatment center is your long-term recovery. Our approach and treatment plan for each customer are completely tailor-made. Your body is unique in the way it is constructed, in the areas and levels of strength it has, how it supports itself and heals and how you take care of it. Therefore, the same injury in two different patients will require different treatments for optimal rehabilitation.
In addition, we work with you not to simply deliver physiotherapy and sports therapy for your ailment(s), but rather set goals to help you return to your life or, ideally, to an even fitter life than before.
Physiotherapy, Sports Therapy, and Strength & Conditioning are all part of the journey to maximum recovery. Our goal is to use these as tools to return you to exactly where you want your body to be
Call Us
Mobile: +60 12 771 9763
Office:   +60 3 5031 5946
Our Location
Lot 20 & 21, Level Mezzanine, UOA Business Park, No. 1 Jalan Pengaturcara U1/51a, Seksyen U1, 40150 Shah Alam, Selangor